1.) T-Series
Subscribers: 240 million
T-Series is a YouTube channel that plays music and movies from India. It's owned by a company called Super Cassettes Industries Private Limited and was started by a person named Gulshan Kumar. Lots of people like to watch it on YouTube.T-Series makes a lot of money every month, around 6 million dollars, by showing ads on its YouTube videos. That's a whole lot of money! A very popular song about Hanuman, made by Gulshan Kumar, has been watched over 3 billion times on YouTube! This is a really big number. Back in October, the song had only been watched 2 billion times. To celebrate, the person who made the song hosted a big feast for everyone.
2.) Cocomelon-Nursery rhymes
Subscribers: 157 million
Subscribers: 154 million
4.) Mr. Beast
Subscribers: 145 million
A boy who loved playing video games started making videos about them when he was 13 years old. He also made videos about other famous people who play video games and how much money they have. He does cool and expensive things in his videos and has over 130 million people following him. He makes a lot of money from his videos and invests in new companies and things like digital money and NFTs. He has many YouTube channels and earns about $3 million every month from ads. Some people think he will have $105 million by 2023 and might make around $26 million from YouTube.
Subscribers: 111 million

Do you know who PewDiePie is? His real name is Felix Arvid Ulf Kjellberg, and he's good at playing video games and making videos about them. He's so popular that he's been on TV shows and even listed as one of the most important people in the world by TIME magazine! He has a lot of fans who watch his videos, but he recently admitted that he was spending too much time on YouTube and needed a break. He's already very successful, so he doesn't need to work so hard anymore.
6.) Kids Diana show
Subscribers: 110 million
There is a little girl named Diana with 69.2 million followers who makes videos on YouTube that lots of other kids like to watch. She shows them the toys she gets, plays games, and does fun challenges. She has a brother named Roma who also makes videos. Diana's channel is so popular that people all over the world watch it and she makes a lot of money from it. She makes between $2.8 million and $44.7 million every year and has an estimated income of $90 million!
7.) Likw Nastya
Subscribers: 105 million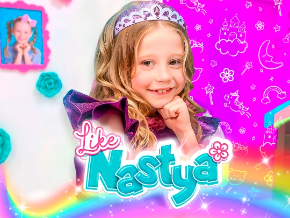 There is a little girl named Anastasia Radzinskaya who makes videos for YouTube.Her Net Worth is $260 Million US Dollars. She and her family used their money to make videos about opening toys and going to fun places like amusement parks. Lots of people liked her videos, so they made lots of money and moved from Russia to Florida. Now, she has lots of money and is very successful on YouTube.
8.) Vlad and Nikki
Subscribers: 96.2 million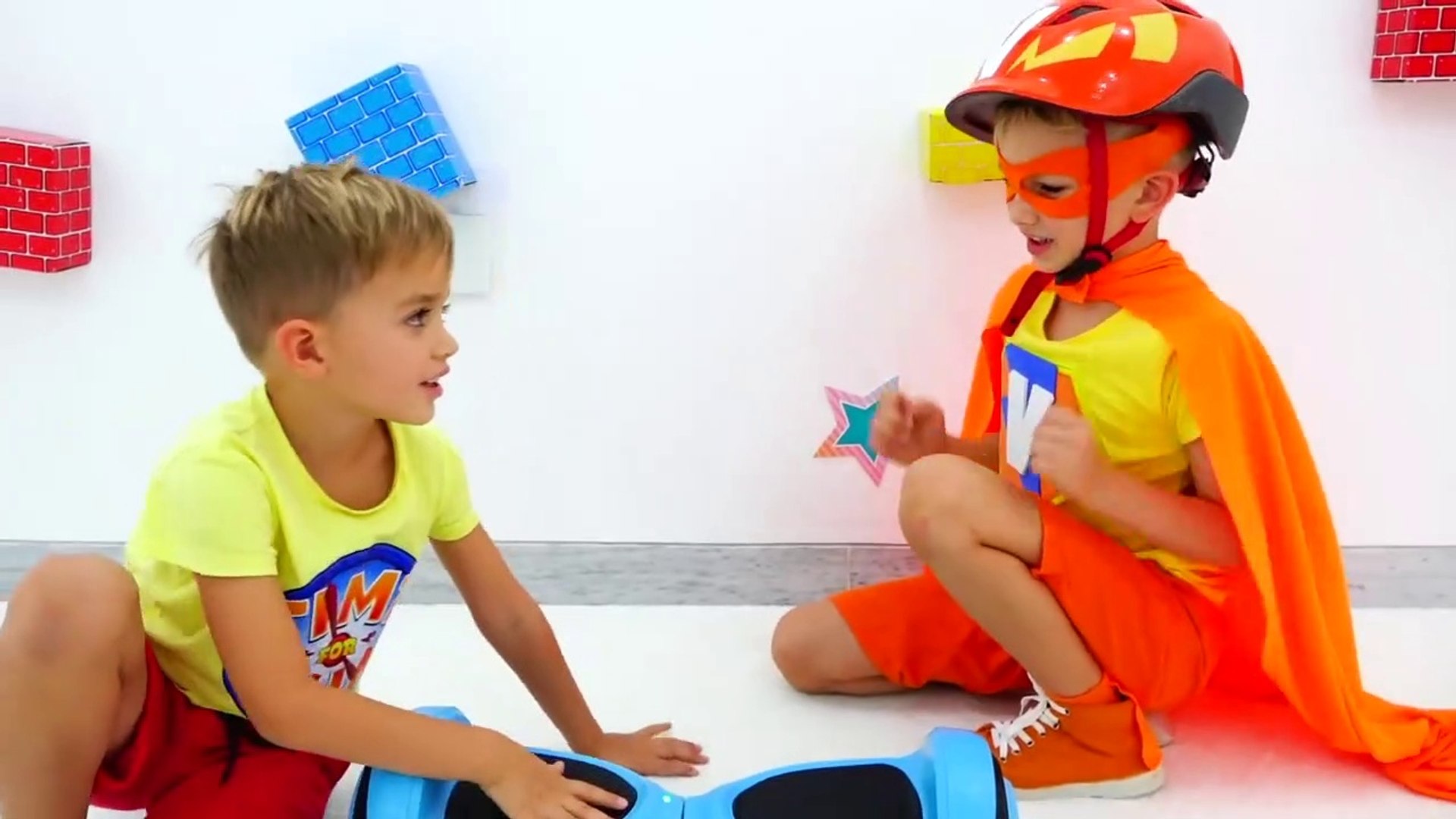 In another series of kids shows Vlad and Niki are two kids who round out the top ten. make videos with their mom and dad. Their parents used to work in different jobs, but now they make videos at home. They live in Miami and have lots of people who like to watch them on YouTube. They started by opening toys on camera, but now they make their toys and even have their app! They speak many different languages and have lots of subscribers‌. It's pretty amazing what they've accomplished at such a young age.
9.) WWE
Subscribers: 94.4 million
WWE Network is like a special TV channel that you have to pay for. It's all about wrestling and is owned by the company that makes wrestling shows. Lots of people who like wrestling like watching videos on WWE's YouTube channel. They can see cool stuff like interviews and exciting moments with their favorite wrestlers. It's very popular!
10.) ZEE Music Company
Subscribers: 94.2 million
Zee Music is a group that creates and shares fun songs from India. They want to be just as popular as another famous group called T-Series. Both groups are like teams that play music. Zee Music is part of a bigger group called Zee Entertainment Enterprises. Zee Records Home Video was started later on because the boss of the company saw lots of opportunities to do new things in the music industry.